Unexpected gift
Ieri sulla mia seggiola ho trovato un presente (quasi)inaspettato ma molto gradito: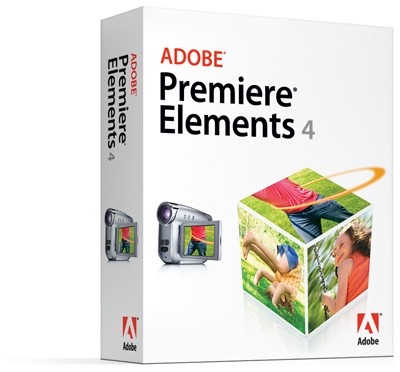 Una confezione sigillata di Adobe Premiere Elements 4, regalo di un collega "connesso" con qualcuno che lavora in Adobe. Le nuove feature sembrano da leccarsi i baffi:
Adobe Premiere Elements 4.0 - released September 2007. Adobe added a Sharing Center, an image stabilization filter and the ability to upload video files directly to YouTube. It also includes more video effects and transitions, a slightly-modified user interface allowing beginners to easily get started with the program (although it still retains unlimited video and audio tracks), the ability to burn Blu-ray DVD discs, an audio mixer (like the version on Premiere Pro) and movie themes similar to the ones from iMovie HD 6.
E per una voce depennata dalla wish list un'altra prende il suo posto. Questo barebone sembra interessantissimo per via dei consumi ridotti all'osso e il raffreddamento passivo. Forse è il caso di rimpiazzare il fastidioso Pentium D del Windows Home Server con un processore più summer-friendly. More later…

-quack